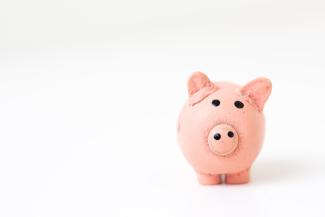 Top 5 Reasons that Smaller is Better!
I have been a financial professional for 22 years.  I started with a large national firm, Edward Jones back in 1998 with no clients and an eager mindset.  Fortunately, I developed a client base and in 2004 and shifted the majority of my client base over to what is now Wells Fargo Financial Network as they allowed my to work more independently and offer more products and services.  More recently in 2019, I started my own Registered Investment Advisory (RIA), Peerless Wealth, LLC.  As a result, I'm one of few advisors who has worked under all three structures:  employee of a big firm, quasi-independent of a major bank-owned firm, and my own Registered Investment Advisory.  Here's why I believe most clients are better off hiring an independent RIA:
The Myth of Size:

  big names, billions under management, thousands of employees, fancy offices and advertising campaigns don't usually lead to increased returns or better service.  In fact, all those items just increase overhead costs meaning your fees have to be spread around more areas.  As an independent RIA, I keep my overhead low.  I pay for research, financial planning software, and basic staff and office costs.  I've learned that many things are available free/cheap on-line and through my network of other professionals.  As a result, I can often be more competitive in fees than the larger firms.  The best analogy I can offer is that of my personal trainer.  He recently left a large, well known fitness center and opened his own gym.  He had all the necessary equipment that was needed (ok, so he didn't have a climbing wall and a racquet ball court, but that was ok).  Because he did not have to give up half of his training fees to the large firm, he was actually able to cut his fees.  Most importantly, he was the most knowledgeable and effective personal trainer I've ever worked with.  Now that's a win-win!

Hiring a true Fiduciary:

  the word "fiduciary" often confuses clients and those seeking advisors.  The word originates from Latin fidre, which means "to trust."  This is the highest level of standards in the financial services industry.  An "advisor" cannot call themselves a fiduciary of he or she also derives commission income from product-based compensation such as annuities, mutual fund loads and trails commissions, etc.  I would advise the consumer to ask his or her advisor if he or she earns commissions in this way, for any their clients.  If the answer is "yes", then they are not a fiduciary and have a potential conflict of interest.  An independent RIA such as myself does not earn product commissions and is paid solely from client fees that are clear, transparent, and disclosed.    Large banks and brokerage firms often employ sales quotas and other bonus programs that make it very difficult to work as a true fiduciary.  Hiring an independent, fee-only RIA is the only way to insure you are working with a true fiduciary. 

Better Client Service:

 At one point in time, I had over 400 clients that I was directly responsible for and another couple hundred that I was indirectly responsible for.  While I did my best, it is physically and mentally impossible to provide quality, personalized advice for this many clients.  As a result, it became necessary to hire assistants and junior advisors… and this isn't what the client signed up for and one of the main reasons I became and independent RIA and reduced the number of clientele.  I limit my client base.  My clients all have my cell phone number.  They can call or text anytime.  And while I have support staff, my clients don't get pushed to assistants or juniors advisors with less experience.  It doesn't matter how many qualified people are at the firm if the client never gets to talk to them! 

The Myth of "Bigger is Safer":

  This is simply not true.  Most independent RIA's like myself use a third-party custodian (Schwab, E-Trade, Fidelity, etc.) to custody client assets.  Clients make check's payable to these custodians and receive statements and on-line access from these custodians, not the advisor's firm.  In addition, these firms carry SIPC insurance that protects clients from theft, fraud, etc.  RIA's are also regulated.  They have to be initially approved and are regularly audited.  Any client complaints or disciplinary action taken against the RIA or  can be found on borkercheck.finra.org. 

Experience: 

I started in the business in 1998.  Since then, I experienced a technology stock bubble that burst, the 2008 Financial Crisis, bull markets and bear markets.  High interests rates and low interest rates, and many different social and political environments.  These experiences have not only shaped my investment advice, but also have taught me about how my clients tend to behave and react and have taught me to always be the wise voice of reason.  Most advisors that have gone to the independent RIA route do not start there.   They start at larger firms and banks.  The successful ones often wind up as an independent RIA in an effort to better service their clients and have the freedom and flexibility to offer conflict-free advice.

 
Hopefully these thoughts will help my clients, and those reading this, better understand why I believe an Independent RIA is the best structure for most clients that have complex needs.